Long-service Medals Award – September 2021
Long term employees honored
Hoa Nam is proud of have held a day of recognition in honor of its employees despite this difficult period during the global pandemic. Philippe Chieu, the president of the food industry company Hoa Nam organized a day to reward his employees.
Medals were given in honor of employee service, longevity and loyalty.
About 50 employees were given gold, silver, and bronze medals according to their years of dedication to the company.
The occasion was a great moment to especially recognize those who have been with the company since its creation, and those who have remained loyal through the last two difficult years of Covid-19. Salary raises were also awarded in appreciation to those who received medals.
*Gold medal: +30 years; Silver: +20 years; Bronze: +10 years
---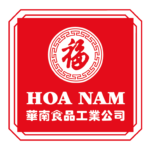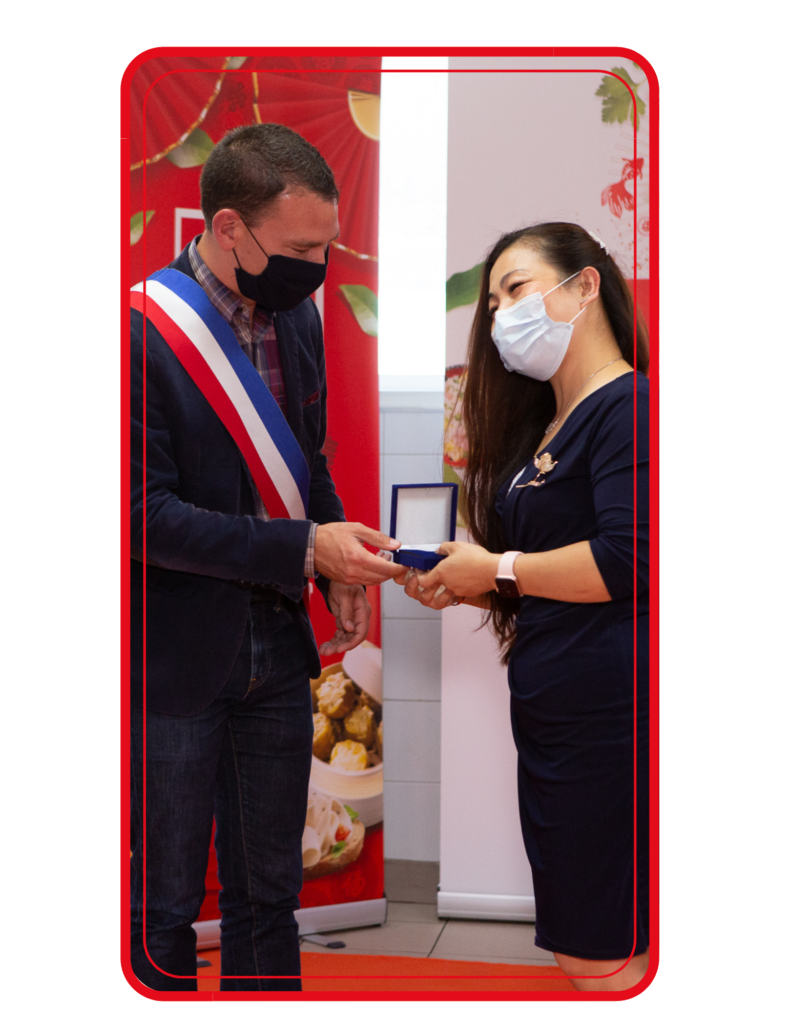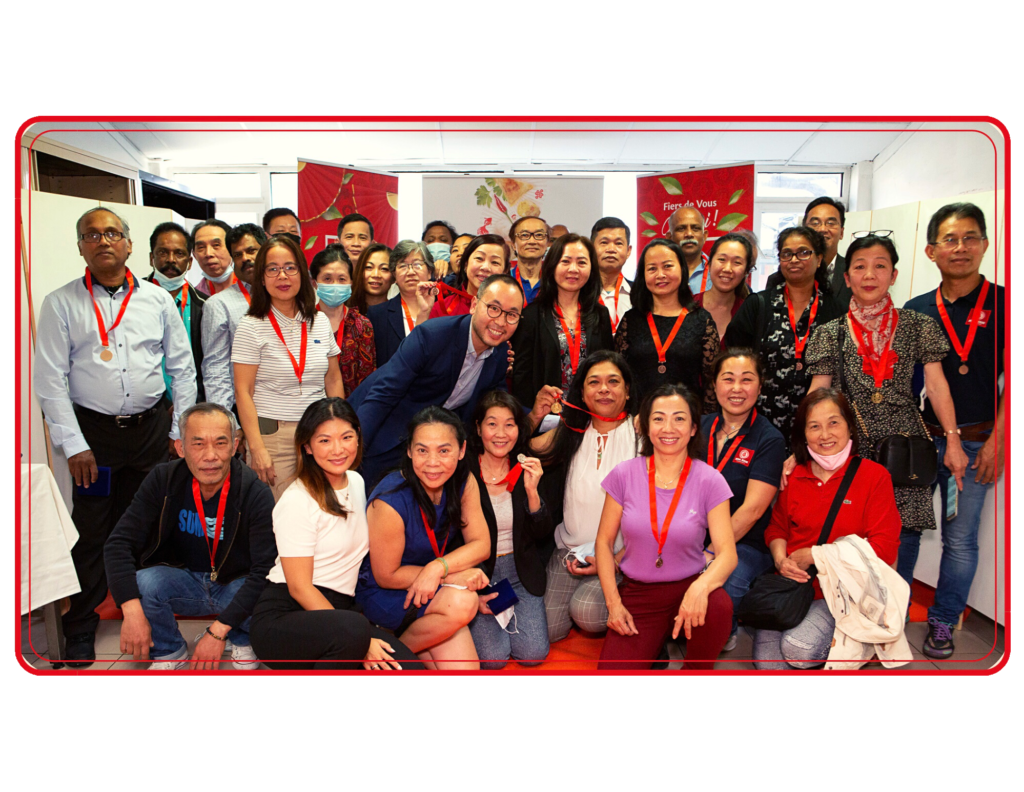 The business was created 40 years ago, and this day of celebration was a way to honor and thank the people who have been participated since the beginning. While they have grown with the business, others have joined us along the way and have helped make the company even better. Each and every one of them are an important part of this "big family" we call Hoa Nam. After the lively award ceremony, everyone was able to celebrate this special moment with champagne and carefully prepared hors d'œuvres.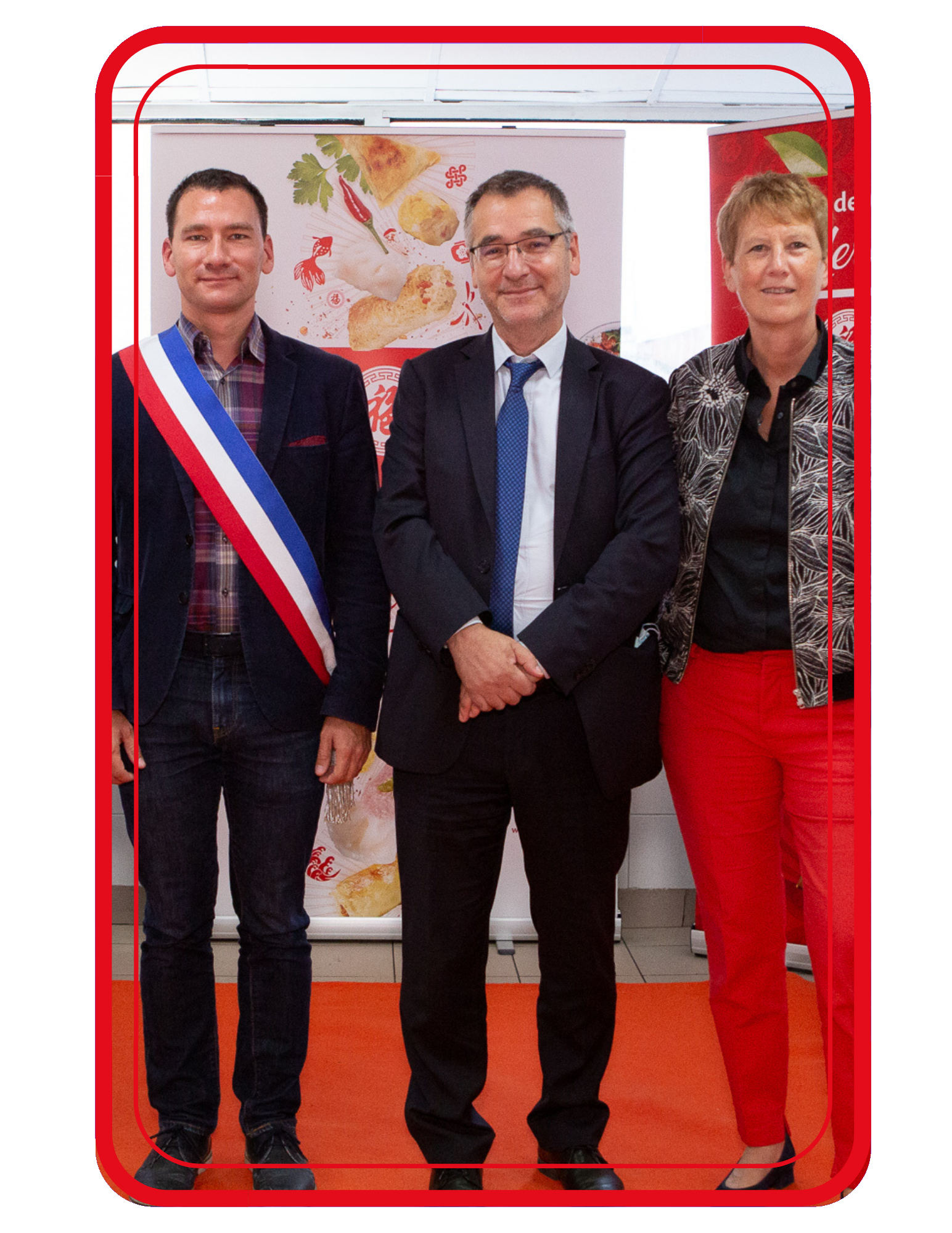 On this day, we had the honor of welcoming Romain Marchand, the deputy mayor to the mayor of the city of Ivry-sur-Seine, as well as the general director of the Val de Marne Chamber of Commerce, Géraldine Frobert. We also had the presence of Caixa Bank whose support and participation allowed this day to take place. We thank them for their presence and support, and we thank the employees who have made this company what it is today.